IMAGES
IMAGE ZOOM VIEWER CONTROLS
Click to zoom in or click +
Double Click to zoom out or click -
Click | to reset
360 SPIN VIEWER CONTROLS
Click and drag with () to rotate
Click to zoom in or click +
Double Click to zoom out or click -
Click | to reset
IMAGE ZOOM VIEWER CONTROLS
Click to zoom in or click +
Double Click to zoom out or click -
Click | to reset
360 SPIN VIEWER CONTROLS
Click and drag with () to rotate
Click to zoom in or click +
Double Click to zoom out or click -
Click | to reset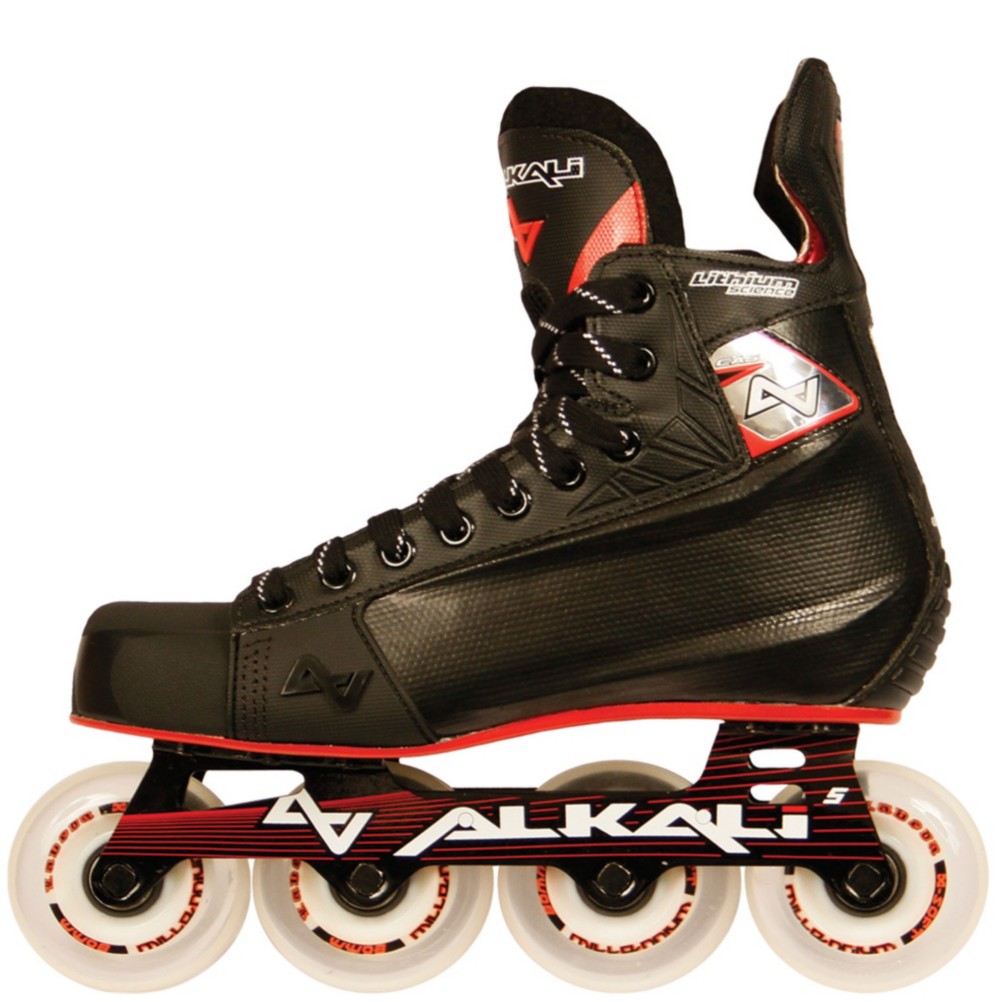 Alkalis CA5 inline skates are built by hockey players, for hockey players. The CA5 is considered a intermediate to advanced roller hockey skate. This model features Lithium Science boot construction with royal glass reinforced tendon guard. The MPT(Maximum Power Transfer) glass outsole provides amazing energy transfer to the skating surface. The Heel is locked in place by utilizing strategic memory foam ankle pads. This skate comes with Labeda Millenium wheels which work well on smooth indoor surfaces. The CA5 is perfect for the player who skates aggressive and wants a boot that can hold up to the abuse.




Skill Range:



Global Attributes
Skate Specifications
Skate Type:
Roller Hockey
Skate Closure System:
Traditional Laces
Wheel Configuration:
59mm-59mm-59mm-59mm
Bearing Grade:
High Performance
Skate Frame Material:
Performance Composite Materials
Frame Material:
Aircraft Aluminum
Outsole Material:
MPT (Maximum Power Transfer) Glass Outsole
Exterior Material:
Royal Glass
Lining Material:
Tac-Lite Liner with Moisture Wicking
Tongue:
9mm Pro Spec Tongue
Special Features:
Indoor Wheels
Skill Range:

Frequently Bought Together...