true
1
Cardiff Inline Skates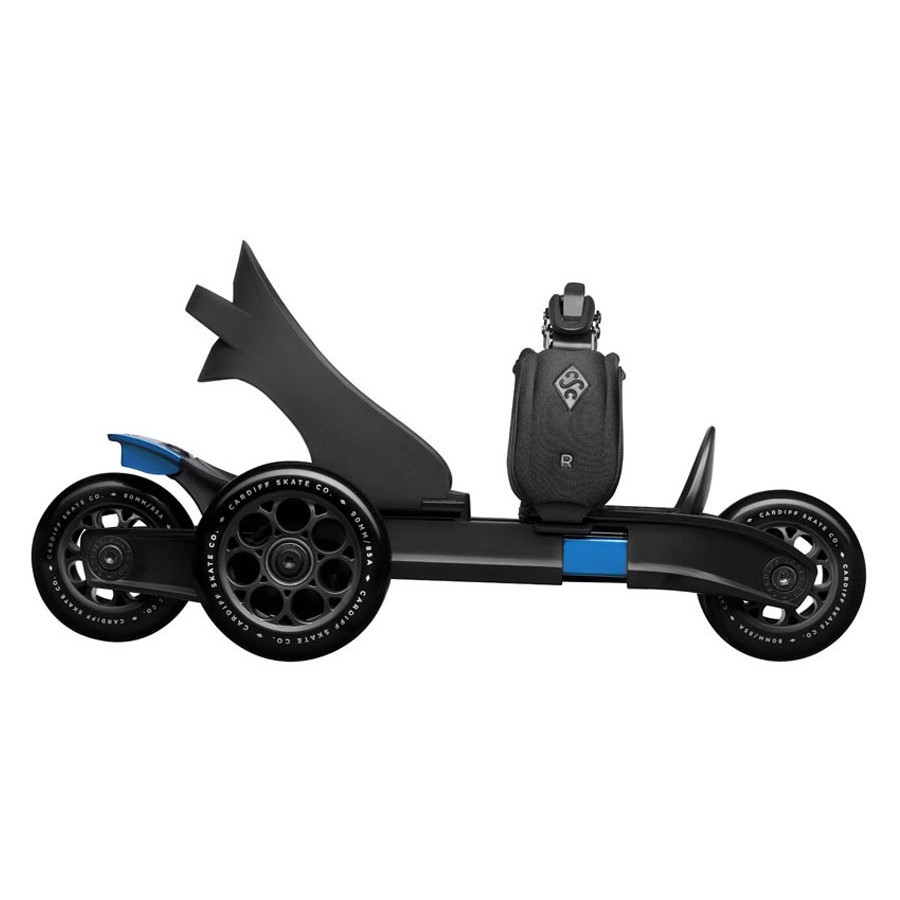 ...CONTINUED FROM ABOVE
What's even better about the Cardiff skate design is the ability to fit multiple foot sizes in one skate. The multiple sizing system or ASA will adjust to accommodate most all shoe sizes meaning one pair of Cardiffs can be used by many skaters! This comes in handy when teaching new skaters or for parties where not everyone has skates and sharing is necessary. The best thing about sharing these skates is the cleanliness as you are not sharing traditional skates meaning you can keep your shoes on the entire time. With Cardiff skates it is easy to add inline skating to your daily routine!
Cardiff skates are great for those skating up town and frequenting shops. Instead of having to take your skates off constantly and putting your shoes on you can easily slip out of the Cardiffs and walk right in. Cardiff skates are designed in such a way to make them super easy to get on and off yet secure while skating.
To adjust a Cardiff skate simply grab the toe and heel of the skates and pull apart until they click open. Next you are going to want to step into the Cardiffs which it is recommended to sit the first time you put them on. You want the skates to be adjusted to the point that the front of your shoe is under the front strap. Now all you have to do is tighten the straps and you will be good to go!
To stop on Cardiff skates simply push back on the rear wheel and it will brake similar to a standard inline skate. It is recommended that you wear athletic shoes or sturdy casual shoes while skating with Cardiff brand skates and it not recommended to go barefoot or wear open heel shoes.
So if you are looking to do some skating but don't want the traditional style of inline skate the Cardiff may be just what you need!