2015 K2 FIT 80 and Athena Inline Skate Overview
Inlineskates.com reviews the K2 FIT 80 and Athena Inline Skates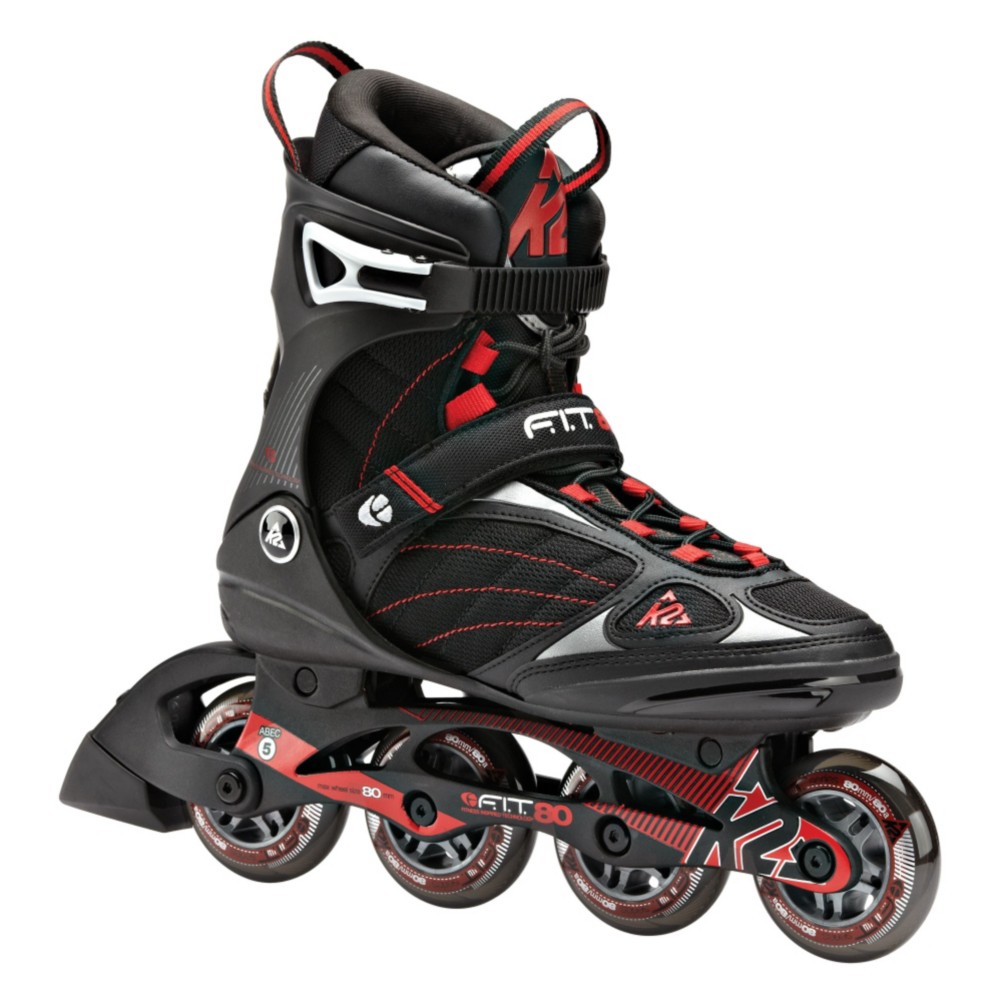 Back to Skate-O-Pedia ?
Transcript of 2015 K2 FIT 80 and Athena Inline Skate Overview by InlineSkates.com
Hey, I'm Rob from inlineskates.com and I've got the Fit 80 and Athena Skates from K2. These are going to be their beginner skates on that fitness side of their line up.
So, you're getting the K2 Soft Boot which is a super-super comfortable skate and the Stability Plus Cuff. So, support where you need, no support where you don't need it. Really nice, really comfortable. You're getting a buckle up top and a Power Strap across the top of the foot to give you support for your ankle and help pull your heel back into the heel pocket with traditional lacing coming up to tie the skate up. 80mm wheels and an 80A durometer - a good durable wheel gonna give you some nice grip when skating. Not the hardest of wheels for outdoor use but a good, solid, durable wheel.
A Tec Composite frame on both skates is going to really absorb a lot of the vibrations of when you're skating but not give you the same energy transfer that an aluminum frame would give you so not the same glide and rolling you get out of a skate with an aluminum frame. ABEC 5 bearings is a smooth-rolling bearing. Not gonna get you up to the real high speeds that some of the higher grade bearings will get you to but a really perfect skate, a smooth- rolling skate and a smooth feel on the foot to really learn the sport and progress to that next level. The Fit 80 and the Athena Skates from K2.