2015 K2 FIT 84 BOA and Alexis BOA Inline Skate Overview
Inlineskates.com reviews the K2 FIT 84 BOA and Alexis BOA Inline Skates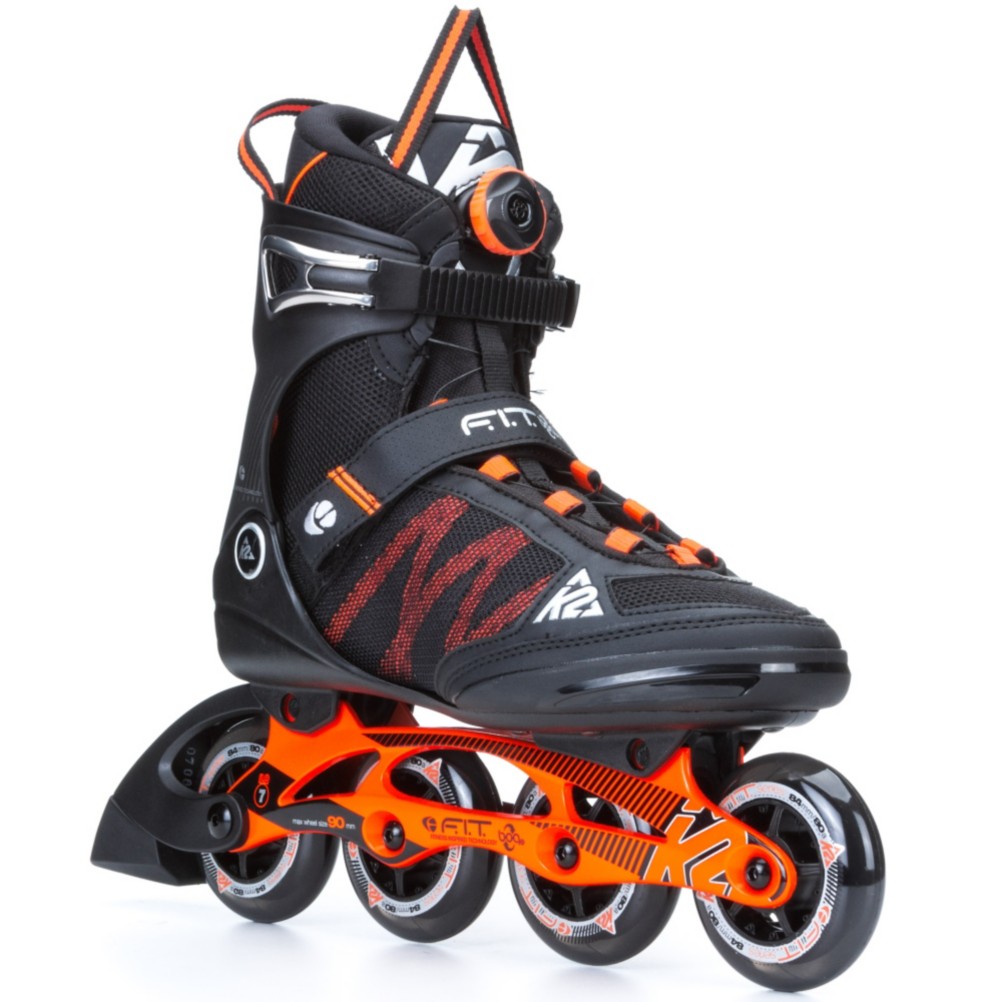 Back to Skate-O-Pedia ?
Transcript of 2015 K2 FIT 84 BOA and Alexis BOA Inline Skate Overview by InlineSkates.com
Hey, I'm Rob from inlineskates.com and we have the Fit 84 Boa and the Alexis Boa from K2.
Really great skates in the fitness line. You're getting the Stability Plus Cuff coupled with the K2 Original Soft Boot, super comfortable, great ventilation, keep your feet cool while you're skating and great support up around the ankle. You're also getting a buckle up top and a Power Strap across the top of the foot to provide even more support for the ankle and help pull your heel back into the heel pocket of the skate.
What's really cool with these skates is the Boa system. The easiest lacing system on the market. Just a twist of the dial, you're in the skate, pop the dial open, you're out of the skate. So, easy. Very comfortable fit and a great performance fit. 84mm wheels. 80A durometer, good grip, good durability. Moving up in the wheel sizes, you're going to get a little better glide here. You're skating a little longer distances so a little bigger wheel is going to cover more ground with each stride. The DC Aluminum Frame provides excellent power transfer and great stability at any speeds when skating on this skate.
This is the perfect intermediate to advanced-intermediate kind of fitness training skate. ILQ7 Bearings - very smooth-rolling bearing getting up to a little higher speed. Really love these skates from K2. The Fit 84 Boa and the Alexis Boa.