2015 K2 Il Capo Urban Inline Skate Overview
Inlineskates.com reviews the K2 Il Capo Urban Inline Skates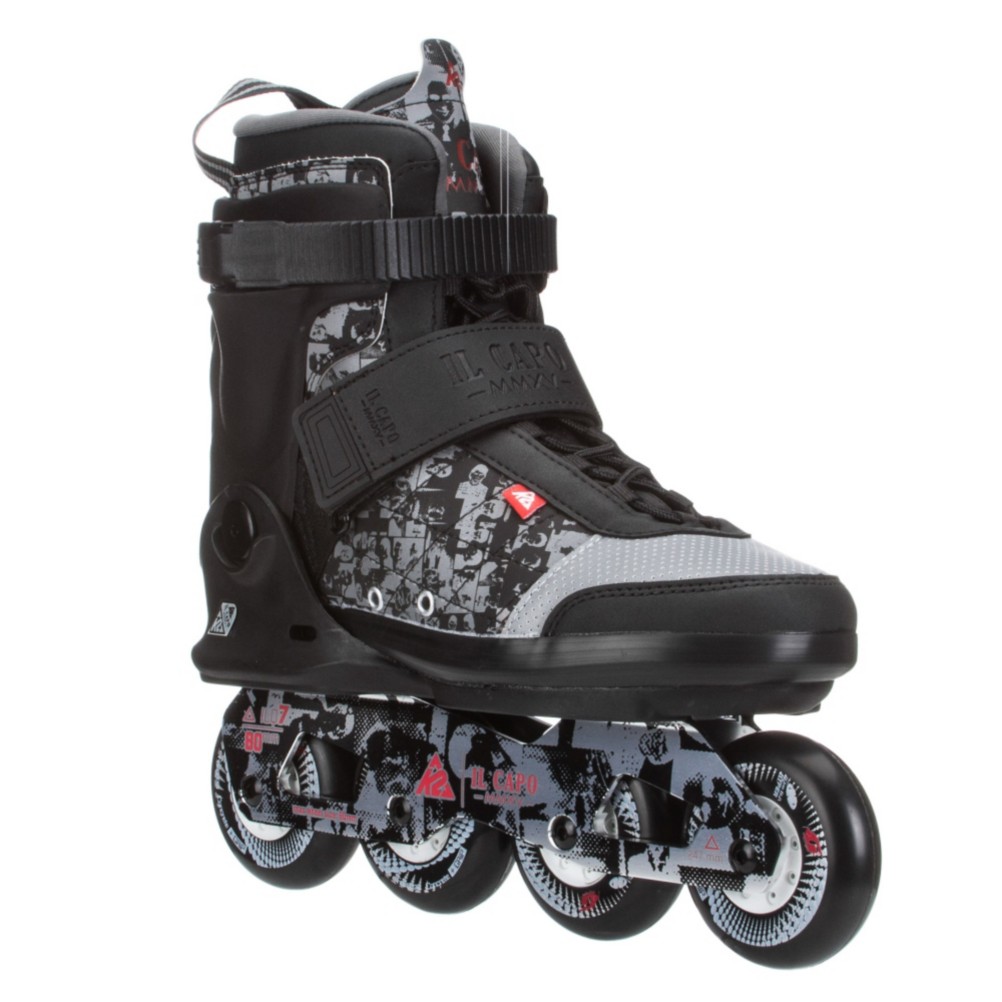 Back to Skate-O-Pedia ?
Transcript of 2015 K2 Il Capo Urban Inline Skate Overview by InlineSkates.com
Hey, I'm Rob from inlineskates.com and this is the Il Capo from K2. Really cool skate in their line-up.
It's K2's take on the urban game really It has the same cuff and aggressive cuff that you would get on an aggressive inline skate. It has a buckle up top for even more ankle support. A big power strap across the top of the foot to provide a lot of support and really help pull your heel back into the heel pocket. Traditional lacing systems so it's just like tying up a tennis shoe when you're putting on this skate. It has 80mm wheels and they're 84A durometer. It's a hard wheel. It's a small wheel and it's a short wheel base so it keeps this skate incredibly maneuverable so if you're skating through an urban area through the city of if you're in the park or if you're skating through cones, it keeps a real tight wheel base and a real easy skate to use.
The urban frame is a real strong durable aluminum frame - provides great energy transfer. You can take this skate skating on longer distances if you want. It's going to be a little bit more work than it would if you were in like a training skate but still very do-able in this skate. The ILQ7 Bearings provide a very, very smooth roll and a higher top-end speed especially in something with such a short wheel base. One of the coolest features on this skate is the entire upper is reflective of all this material is reflective so if you're skating night it's a skate that will be seen. So, it's a nice safety feature in this skate. A really, really cool skate in K2's line up - the Il Capo.