K2 Radical 100 Mens and Womens Inline Skate Overview
Inlineskates.com reviews the K2 Radical 100 Mens and Womens Inline Skates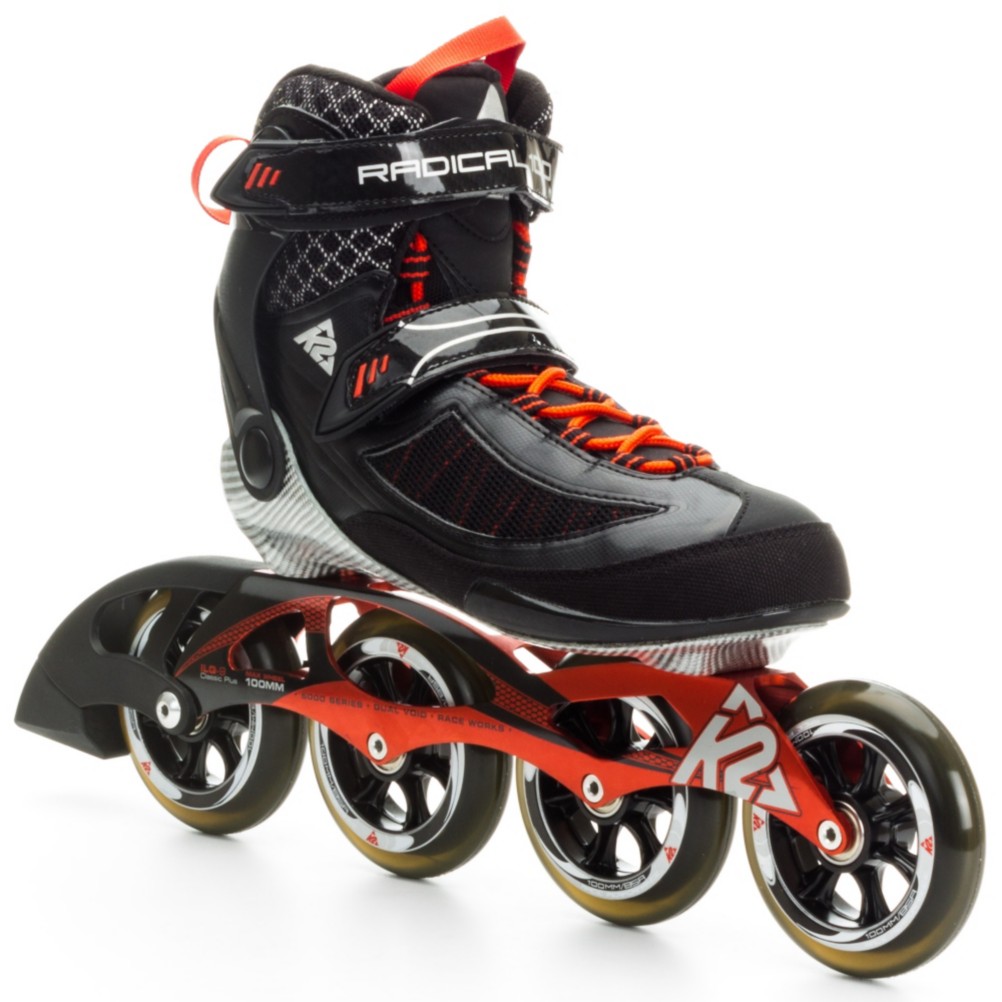 Back to Skate-O-Pedia ?
Transcript of 2015 K2 Radical 100 Mens and Womens Inline Skate Overview by InlineSkates.com
Hey, I'm Rob from inlineskates.com and this is the Radical 100 men's and women's skate from K2. Really cool skates in the training line.
Lower cuff than what you see in the VO2 series and with the Radical Cuff that they have here it allows...it still gives you all the support you're looking for but really allows for your skating technique to take over. So, if you're a newer skater and you don't have the strongest ankles and the strongest skating technique, probably not the right skate for you. It still has a buckle up top to provide a little extra support, a strap across the top of the foot to pull your heel back into the heel pocket and then you move back into just a traditional lacing here. Just tying it up just like you would a tennis shoe.
100mm wheels all the way across with the Radical Frame. It's a longer wheel base here than what you're seeing in most of the other skates in K2's line so it's a very fast skate. It's designed more to go in straight lines, it's not a super maneuverable skate so if you're skating in urban areas, probably not necessarily the right skate for you. ILQ9 Bearings - very smooth-rolling bearing. It's going to create a very high top-end speed for this skate. This is a phenomenal training skate. Something that you're going to take out and do miles and miles and miles at a time.
Very comfortable. Very high performance. The Radical 100 men's and women's skates from K2.