K2 Raider and Marlee Kids Inline Skate Overview
Inlineskates.com reviews the K2 Raider and Marlee Kids Inline Skates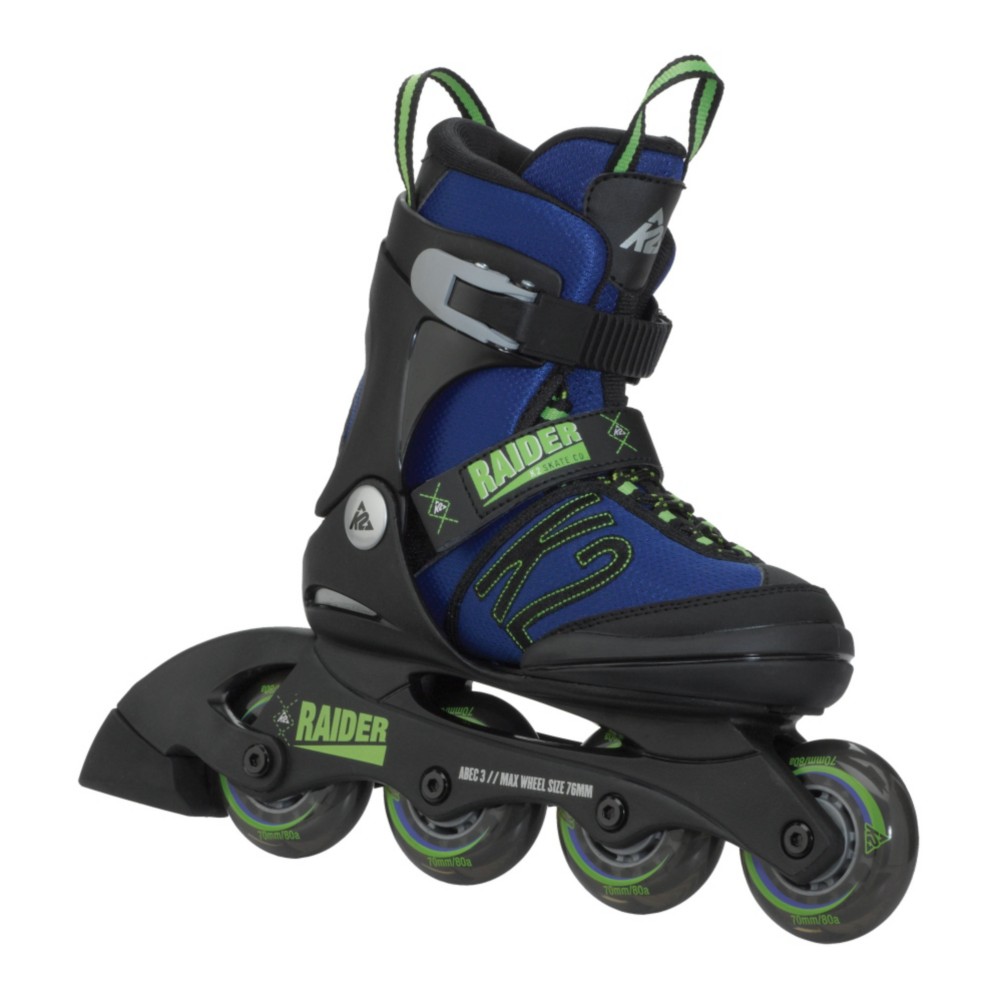 Back to Skate-O-Pedia ?
Transcript of 2015 K2 Raider and Marlee Kids Inline Skate Overview by InlineSkates.com
Hey, I'm Rob from inlineskates.com and this is the Raider and Marlee from K2.
Great skates in the K2 youth line up. It's their entry-level kid's skate. They're adjustable, they cover five sizes which means you don't have to buy a new skate every time your kid grows a shoe size. Has a Stability Plus Cuff plus a buckle across the top to provide a lot of ankle support. The strap across the top of the foot will help pull the heel back into the heel pocket and has traditional lacing just like you would get on a tennis shoe.
70mm wheels with ABEC 3 bearings provide a low center of gravity, nice glide without that high top-end speed so the kids can stay completely under control when they're skating around and learning how to skate. The F.B.I. Frame is a composite frame that reduces road vibration. It's a very damp, smooth frame and allows the skate to glide without all that chattering that you get and it, again, keeps the kids stable and smooth on their skates. Perfect skates for kids to learn the sport on - the Raider and Marlee from K2.