K2 VO2 90 BOA Mens and Womens Inline Skate Overview
Inlineskates.com reviews the K2 VO2 90 BOA Mens and Womens Inline Skates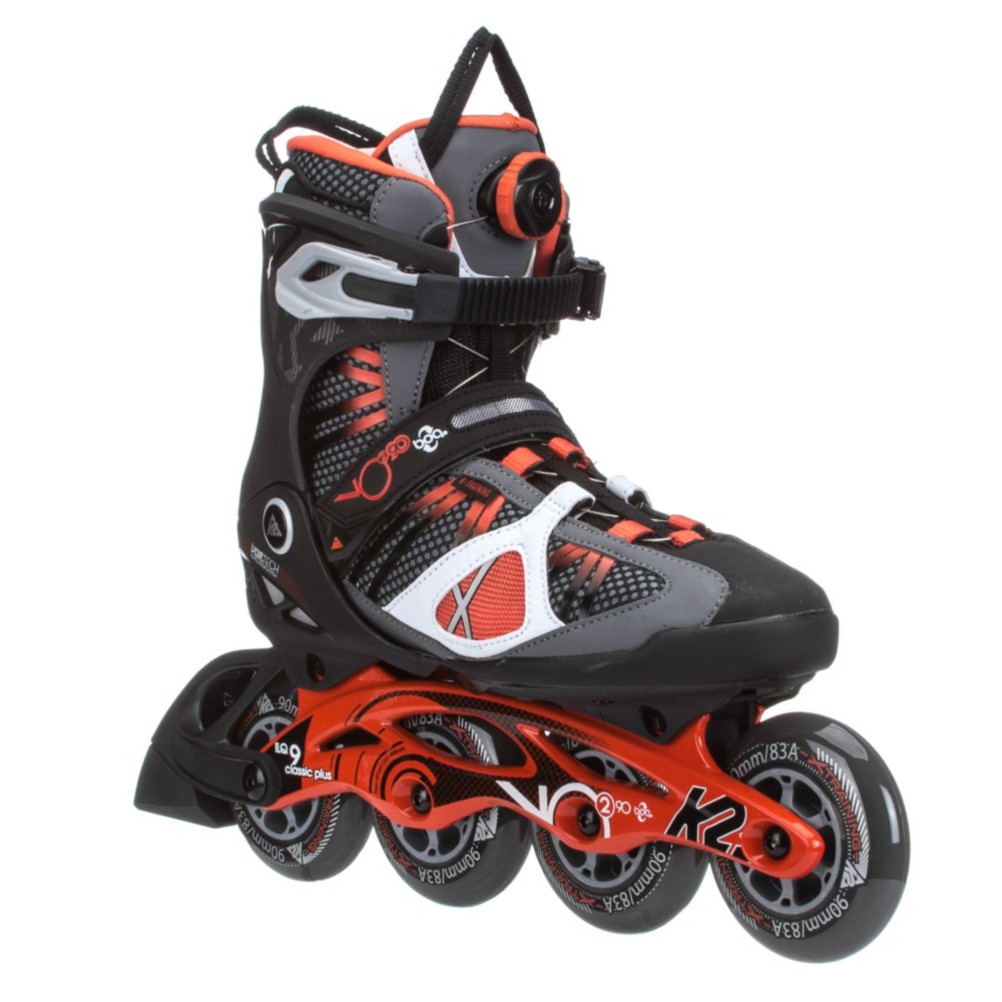 Back to Skate-O-Pedia ?
Transcript of 2015 K2 VO2 90 BOA Mens and Womens Inline Skate Overview by InlineSkates.com
Hey, I'm Rob from inlineskates.com and we've got the K2 VO2 90 Boa men's and women's skates.
These skates have the K2 Soft Boot with Vortech Ventilation and what that does is it pulls air in and sucks the moisture heat away from your foot to keep your feet really cool especially on longer skates. It also has the VO2 Cuff so more support without adding any extra weight to the skate which is really awesome. You have a buckle up top to help support the ankle. A strap across the top of the foot to help pull your heel back into the heel pocket of the skate. And then it has the Boa Closure System. So, the easiest on-and-off system on the market for skates. Just a turn of the dial, the skate's tight, pop it open, pull the skate open and your foot's out super easy, super quick.
90mm wheels provide great roll, great glide. 83A is a very durable wheel and being a little harder, it's gonna make the wheel a little faster too. The VO2.2 Frame is lightweight aluminum frame. It's going to provide great energy transfer and is very stable especially at higher speeds. ILQ9 Bearings are super, super smooth rolling bearings - gonna allow you to go very fast on this skate, cover more ground and which is exactly what you need in this type of training style skate where you're trying to do, you know, longer distances every time you're using this skate. Great skates in K2's fitness line moving towards the higher end training style - the VO2 90 Boa men's and women's.