K2 VO2 90 Pro Mens and Womens Inline Skate Overview
Inlineskates.com reviews the K2 VO2 90 Pro Mens and Womens Inline Skates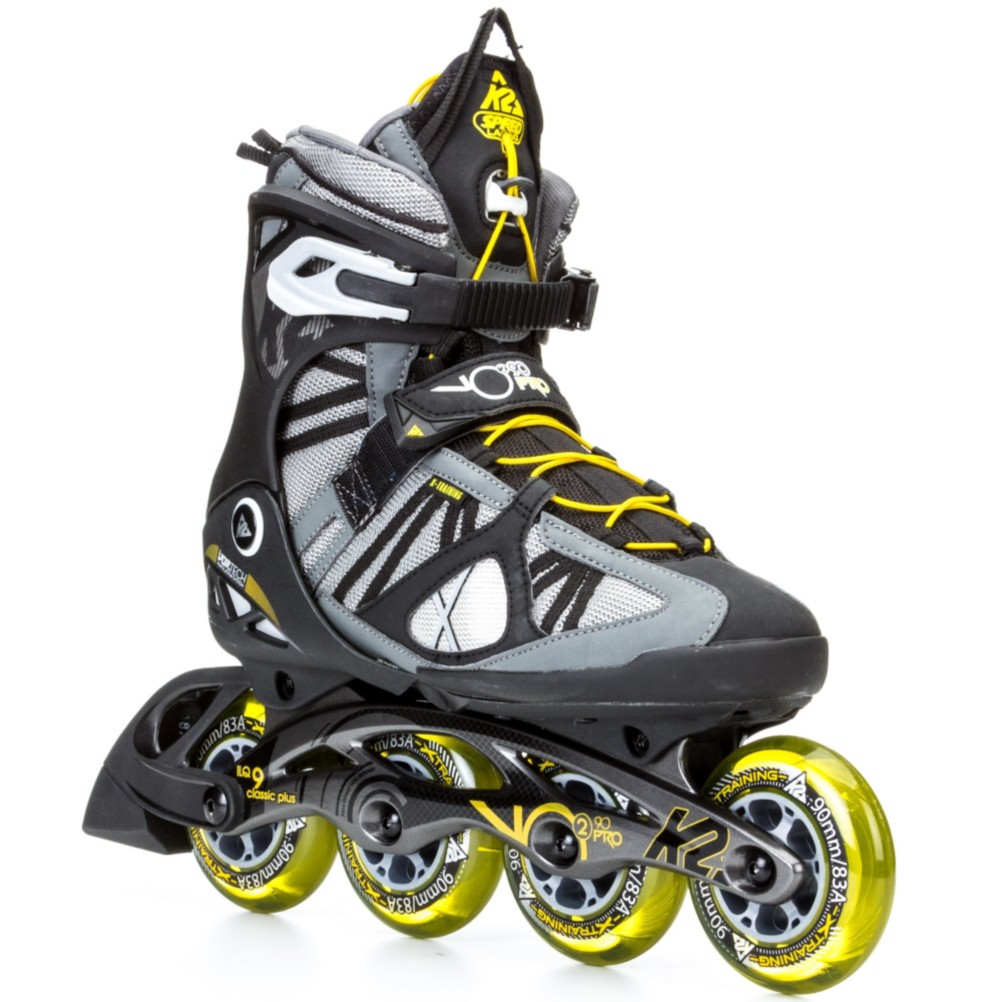 Back to Skate-O-Pedia ?
Transcript of 2015 K2 VO2 90 Pro Mens and Womens Inline Skate Overview by InlineSkates.com
Hey, I'm Rob from inlineskates.com and we have the VO2 90 Pro men's and women's skates from K2.
Really great skate in the fitness line. You're moving up into more of a training style skate here. You're getting the K2 Soft Boot with the VO2 Cuff so more support not any extra added weight with more support in a higher-performance skate. You're still getting a cuff buckle and a power strap to give extra support to your ankle and help lock your heel back into the heel pocket. K2 Speedlacing - one pull of the lace, tuck the lace in and you're good to go. 90mm wheels with an 83A durometer is a good durable wheel. A little harder of a wheel so great glide, more speed there. And a larger wheel is going to give you more glide with each stride.
The VO2.2 Frame provides phenomenal energy transfer, lots of stability at any speeds. With an ILQ9 bearing, a very smooth roll and you're going to get into your higher speeds here. Covering more ground, you want those higher speeds. Really great skates. This also has the Vortech Ventilation which pulls the air into the skate and forces heat and moisture away from your foot keeping your skate very cool especially on those longer skates. Great skates in the K2 fitness line - the VO2 90 Pro men's and women's skates.