2015 Rollerblade Macroblade 100 Mens and Womens Inline Skate Overview
Rob Gill, from Inlineskatescom, reviews the 2015 Rollerblade Macroblade 100 Mens and Womens Inline Skate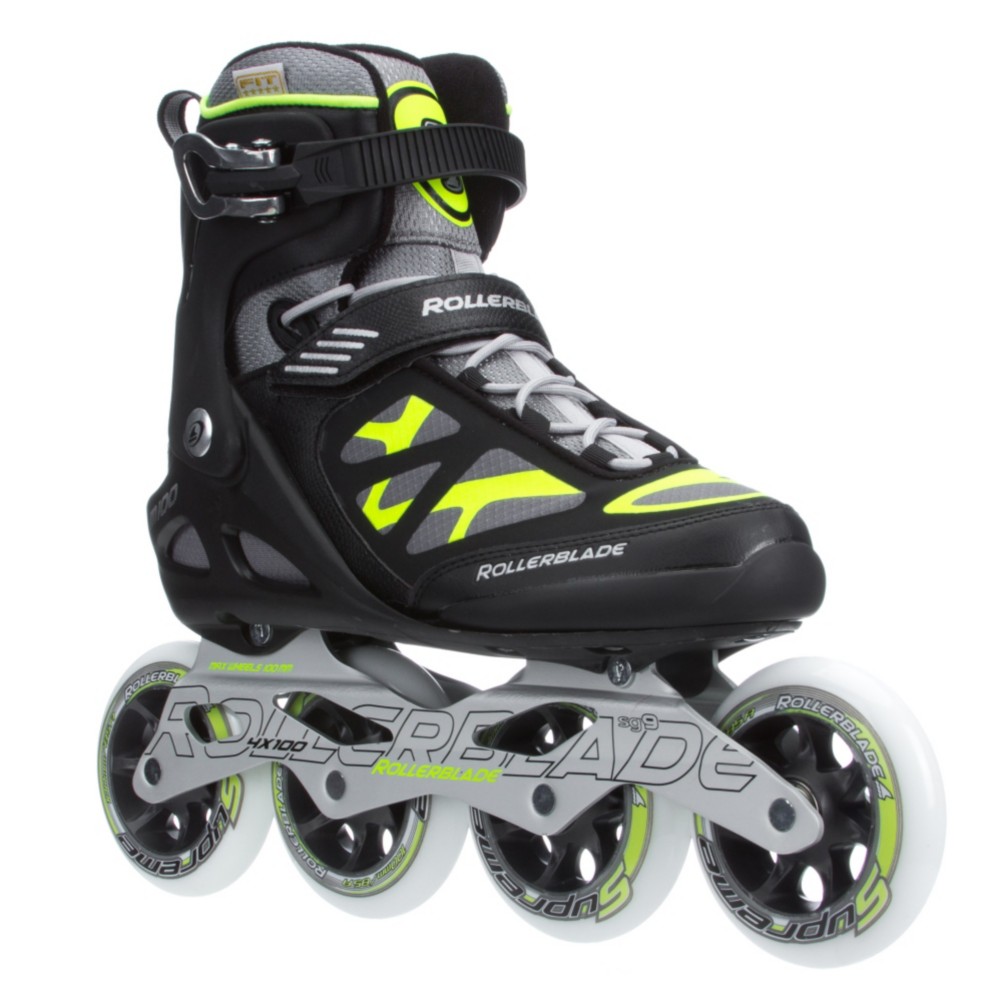 Back to Skate-O-Pedia ?
Transcript of 2015 Rollerblade Macroblade 100 Mens and Womens Inline Skate Overview by InlineSkates.com
Hey, I'm Rob from inlineskates.com and we have the Macroblade 100 and Macroblade 100 women's skate from Rollerblade.
This is a higher-performance skate in the fitness line. It has the Form 5 Star Liner. Very comfortable liner but providing great stability and performance in the skate. Also providing some nice ventilation to help keep your feet cool while skating. It has an aluminum cuff buckle up top, very durable cuff. 45 degree strap across the ankle to help hold your heel in place. It's a lace-up boot with lace lock so you can tighten the skate up right from the get-go and have a nice, snug, secure fit the whole time you're skating.
Supreme 100mm wheels on the skate provide more glide with each stride, a larger wheel's going to cover more ground with each stride. It's an 85A - a nice, smooth, durable durometer for outdoor use. Extruded Aluminum Frame provides great energy transfer and it's going to allow the skate to go faster and ride very very smooth especially at longer distances. SG9 Bearings are one of the smoothest rolling bearings in the Rollerblade line, it's going to allow you to get up to a much higher speed and provide a very, very smooth roll and very smooth glide with each stride that you take.
So, in a higher performance skate in the fitness, the Rollerblade Macroblade 100 and Macroblade 100 women's.