2015 Rollerblade Maxxum 100 Urban Inline Skate Overview
Rob Gill, from Inlineskates.com, reviews the 2015 Rollerblade Maxxum 100 Urban Inline Skate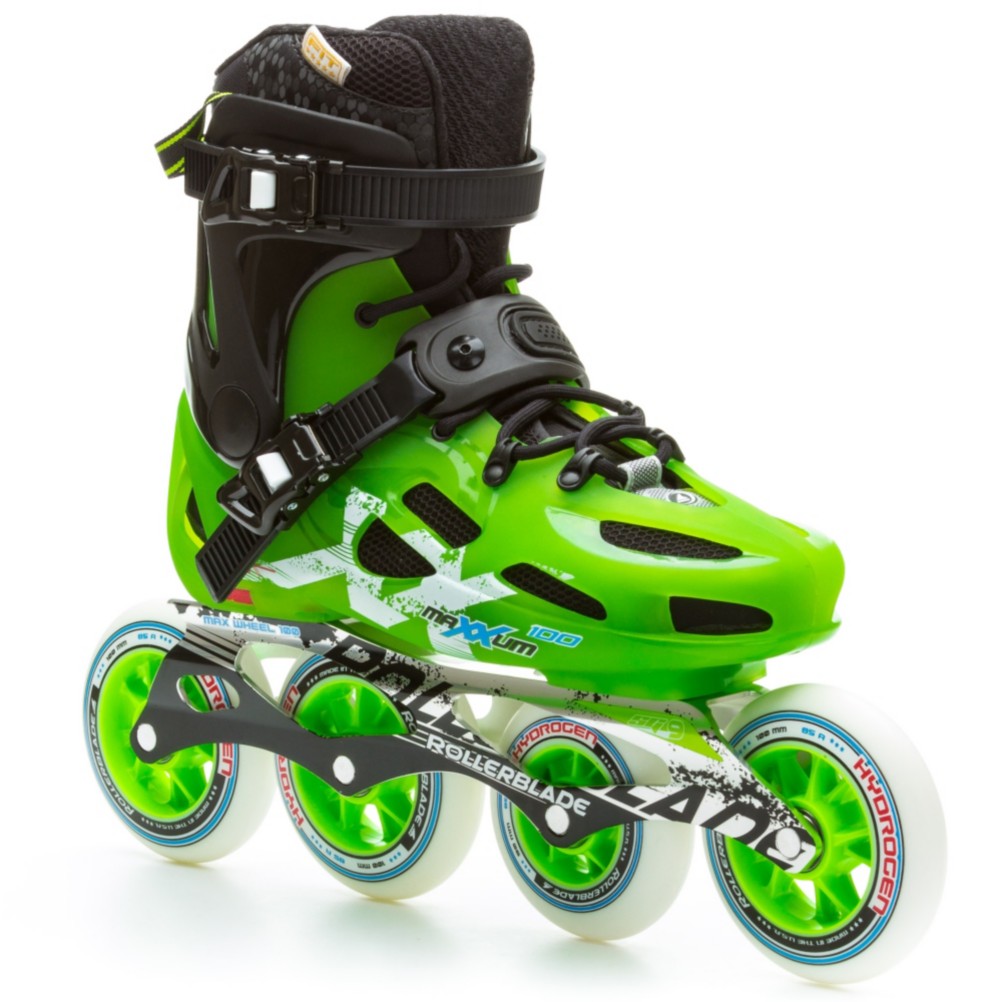 Back to Skate-O-Pedia ?
Transcript of 2015 Rollerblade Maxxum 100 Urban Inline Skate Overview by InlineSkates.com
Hey, I'm Rob from inlineskates.com and we have the Maxxum 100 from Rollerblade.
This skate is taking that urban hard boot and moving it into the training performance fitness category. Specialized 5 Star Fit Liner - very comfortable liner, great ventilation to help keep your feet cool especially in a hard molded boot. Also some shock absorption underneath the heel providing a nice, smooth, comfortable roll that you sometimes don't get in those hard molded boots. It has a micro-adjustable cuff buckle up top to really help dial in that support you need at the top of the ankle, a 45 degree buckle across the top of the foot to really help pull your heel back into the heel pocket of the skate and then a standard lacing system to tie up the skate.
This skate you're getting three 100mm wheels and then one 90mm wheel underneath the ball of your foot which is going to allow for a much better power transfer and help keep the skate more maneuverable especially now that you're extending that wheel base because of the 100mm wheels. These are the Hydrogen Wheels which provide the best rebound and performance that Rollerblade has to offer and at 85A it is an extremely durable wheel. It has an Extruded Aluminum Frame which is going to provide great energy transfer and a smooth glide with each push of the skate. SG9 bearings - very smooth rolling bearing allow you to get to higher speeds and a very smooth roll. This skate is not that urban skate, it's still a maneuverable skate but you're going to be able to take this skate on much longer distances than you would a skate with a shorter wheel base and smaller wheels.
Very cool skate from Rollerblade - the Maxxum 100.