2015 Rollerblade Maxxum 90 Urban Inline Skate Overview
Rob Gill, from Inlineskates.com, reviews the 2015 Rollerblade Maxxum 90 Urban Inline Skate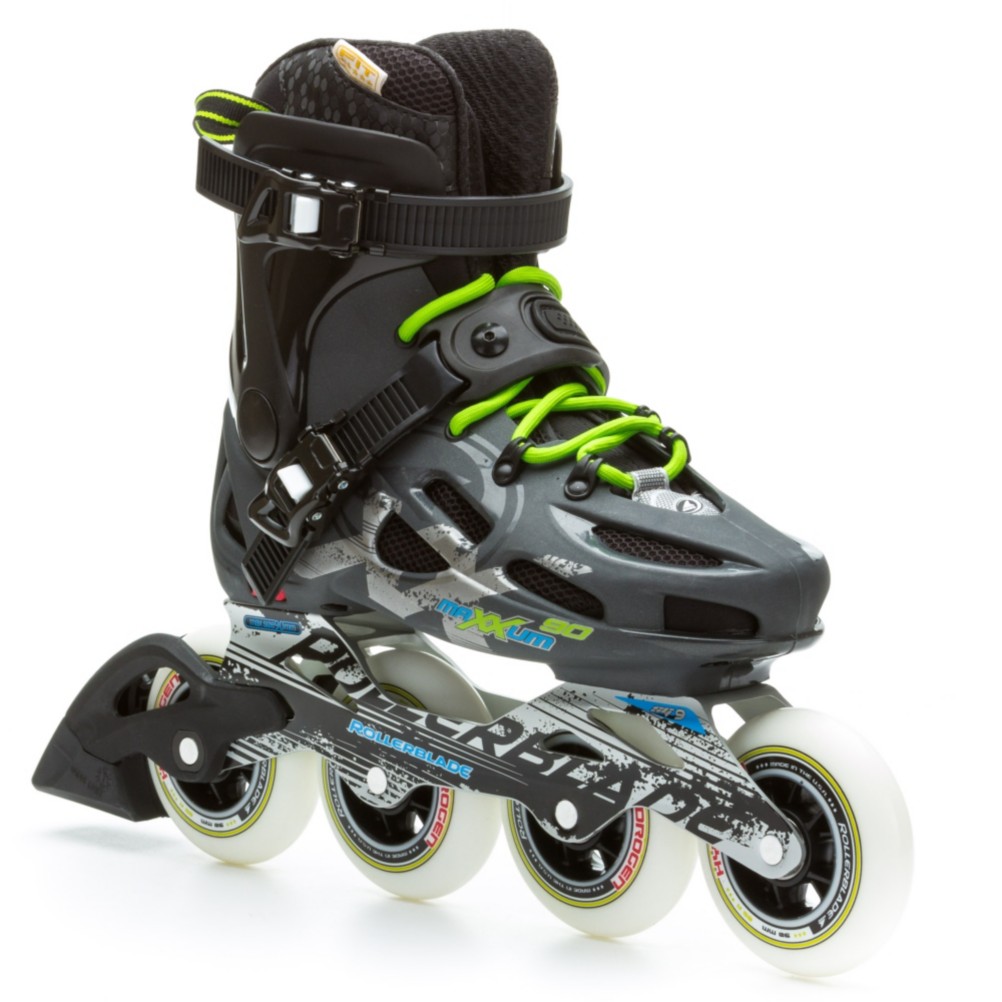 Back to Skate-O-Pedia ?
Transcript of 2015 Rollerblade Maxxum 90 Urban Inline Skate Overview by InlineSkates.com
Hey, I'm Rob from inlineskates.com and we have the Maxxum 90 from Rollerblade.
This is a skate that's now taking that hard boot technology and moving it out of the urban category and into a training category. You're getting a Specialized 5 Star Fit Liner with some shock absorption under the heel so a nice, comfortable, smooth roll. You're not getting that impact that you can get from a hard-molded shell. Micro-adjustable cuff buckle up top to really help dial in the support you need at the top of the ankle. A 45 Degree Buckle across the top of the foot to really help pull your heel back into that heel pocket with a standard lacing system moving up to tie the skate up.
You have Hydrogen 90mm wheels providing some nice rebound and great glide and it's a very durable wheel from Rollerblade. SG9 Bearings coupled with an Extruded Aluminum Frame provide great energy transfer and a super smooth roll with the skates and this is going to allow you to get this skate up to a little higher speeds, it's still a shorter wheel base so it's a still maneuverable skate but you're moving out of that urban category and more into a fitness and training category where you're going to take this skate on longer distances and longer skates.
A really cool skate from Rollerblade - the Maxxum 90.