2015 Rollerblade RB 80 Urban Inline Skate Overview
Rob Gill, from Inlineskates.com, reviews the 2015 Rollerblade RB 80 Urban Inline Skate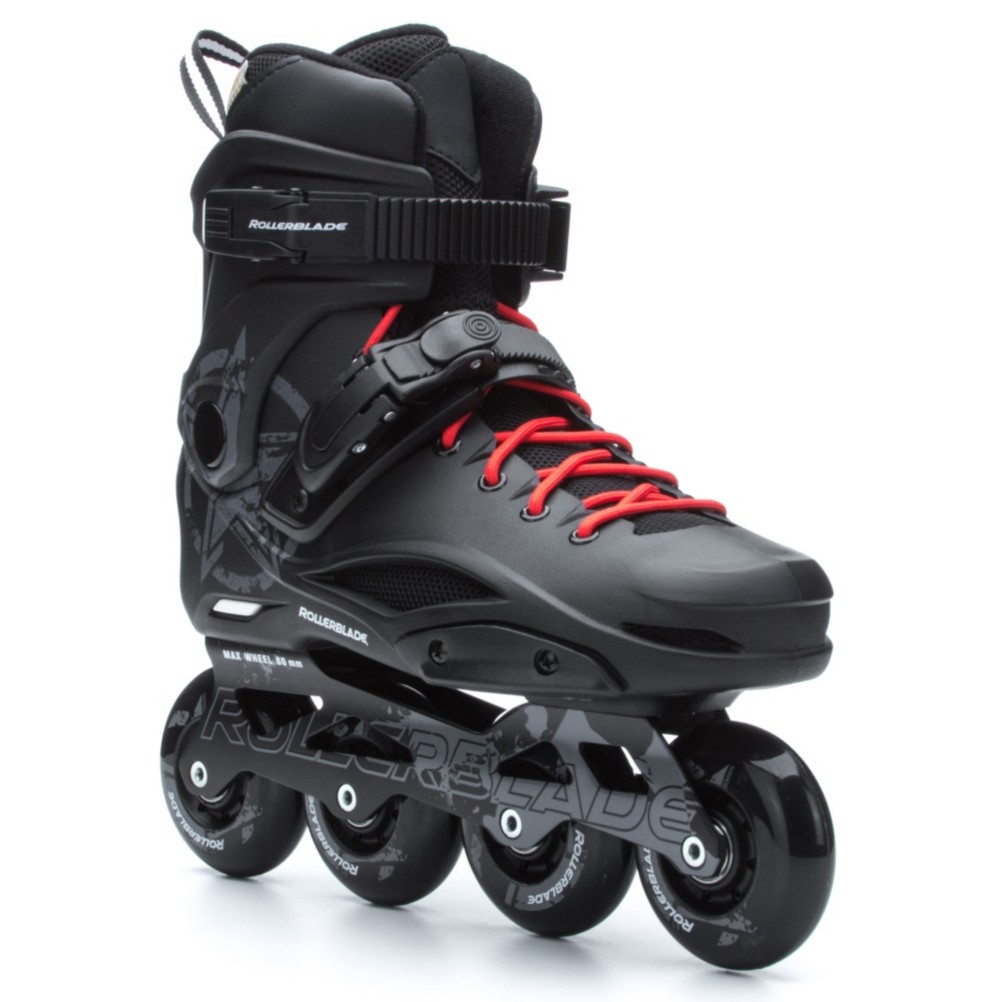 Back to Skate-O-Pedia ?
Transcript of 2015 Rollerblade RB 80 Urban Inline Skate Overview by InlineSkates.com
Hey, I'm Rob from inlineskates.com and we have the RB 80 from Rollerblade.
This is their entry- level hard shell skate but really with some nice performance features at a lower price tag. It's the Training 5 Star Liner. There also is some shock absorption underneath the heel which makes for a nice comfortable fit especially in a harder boot that's not quite as forgiving. I have a cuff buckle up top for support and then a 45 degree buckle across the top of the foot to help pull that heel back into the heel pocket with a standard lace up system.
80mm wheels with an 80A durometer is going to provide some nice grip and create a very maneuverable skate. Has an Aluminum Frame which will provide some nice energy transfer and a nice smooth roll when skating coupled with an SG7 bearing, it's a very smooth-rolling skate. A perfect entry-level into this urban category with a maneuverable skate but still being able to cover some ground each time you skate. The RB 80 from Rollerblade.