2015 Rollerblade RB XL Inline Skate Overview
Inlineskates.com reviews the 2015 Rollerblade RB XL Inline Skate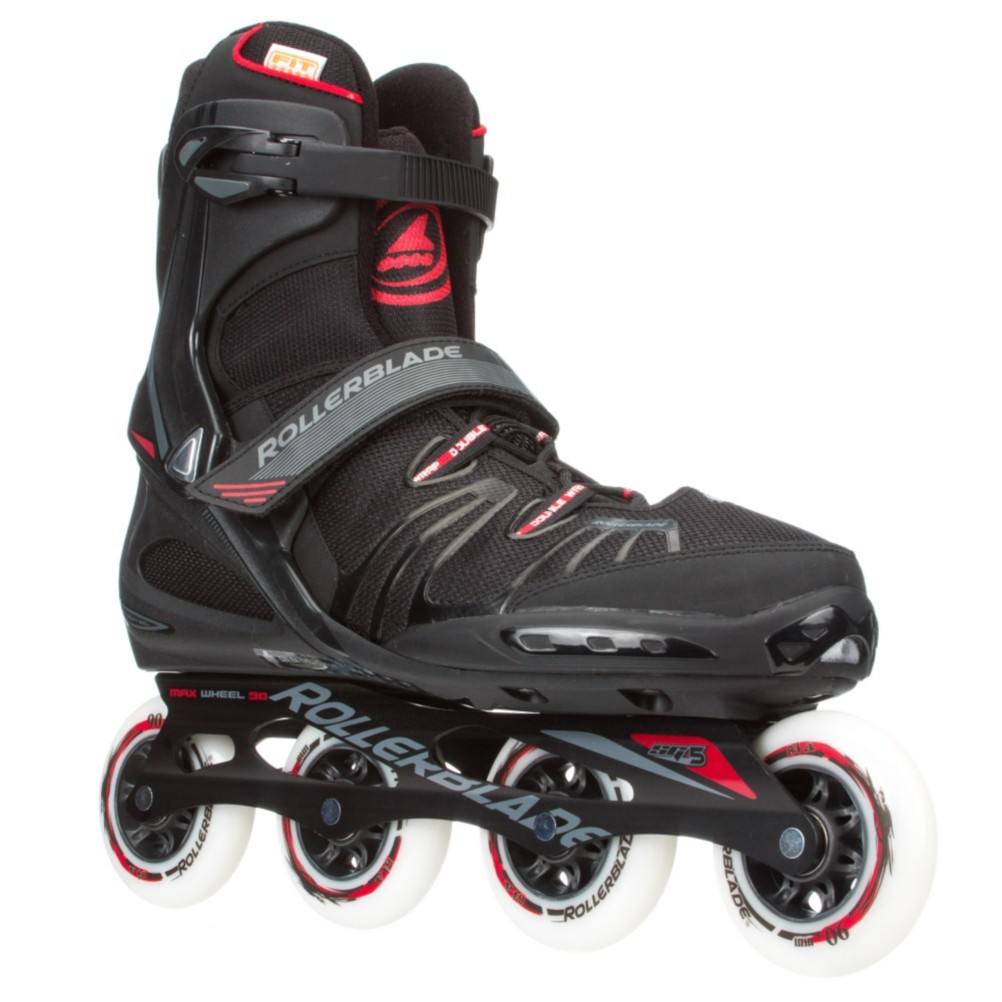 Back to Skate-O-Pedia ?
Transcript of 2015 Rollerblade RB XL Inline Skate Overview by InlineSkates.com
Hi, I'm Rob from inlineskates.com and we have the RB XL from Rollerblade. This skate is for that guy that's been having a real hard time finding a skate that has really big feet. The skate goes all the way up to a 17.5. It has a Training 5 Star Fit Liner. Very comfortable liner providing some nice support and stability, also some nice ventilation to help keep your feet cool during longer skates. Has a cuff buckle up top and a power strap across the top of the foot to help keep your heel pulled back into the heel pocket of the skate and then a standard lacing system coming up the skate to tie it up.
90mm wheels with an 84A durometer. Very durable, smooth-rolling wheel, cover some nice ground with each stride. Has an Extruded Aluminum Frame, great power transfer and energy transfer from your foot to the wheels to the ground providing a nice smooth roll coupled with an SG5 bearing. It's a very smooth rolling bearing but isn't going to get you up to those real high speeds that you maybe aren't necessarily looking for. So, a really nice skate for someone with a larger foot that's looking in that mid-level range in a fitness type skate - the RB XL from Rollerblade.