2015 Rollerblade Tempest 90 C Inline Skate Overview
Inlineskates.com reviews the 2015 Rollerblade Tempest 90 C Inline Skates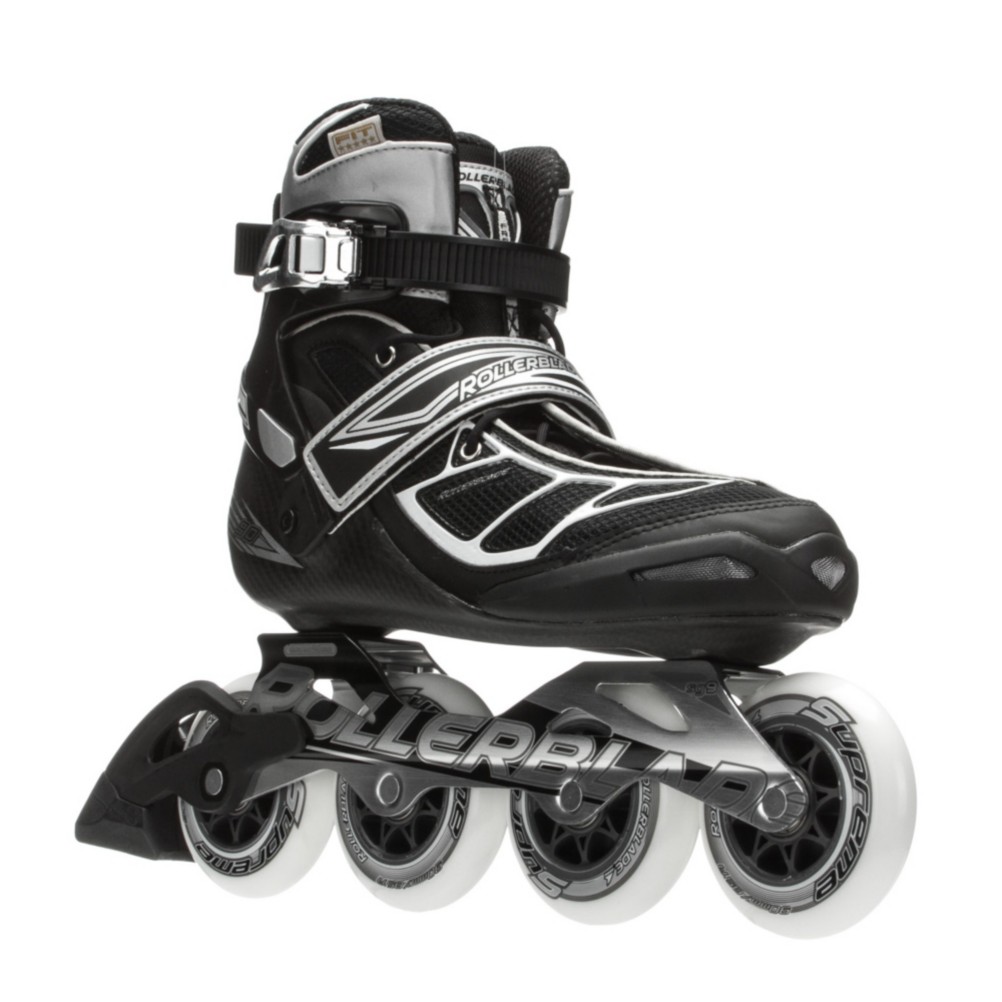 Back to Skate-O-Pedia ?
Transcript of 2015 Rollerblade Tempest 90C Mens and Womens Inline Skate Overview by InlineSkates.com
Hey, I'm Rob from inlineskates.com and we have the Tempest 90C men's and women's skates from Rollerblade. This is a first skate in their fitness line up that's going to come with a carbon fiber shell so it cuts down on the weight of the skate but also provides optimal energy transfer. Coupled with the Extruded Frame, it's really the best energy transfer you're going to get out of a fitness-type skate.
With a Precision 5 Star Fit Liner, really comfortable liner but really providing some nice performance. This is a skate you're going to go on longer skates with, taking in a couple miles at a time so you want a nice, comfortable fit but really providing some nice stability. It has a micro-adjustable cuff up top so you can really dial in the support you need at the top of the ankle which is really helpful especially on a boot that's a little bit lower cut. Still a 45 degree strap across the ankle so really pulling that heel back into the heel pocket of the skate. You're getting asymetrical lacing up the skate which kind of cuts down on sometimes you get that lace bite and with the asymmetrical lacing up the side of the foot you're not going to get that lace bite and it's really a good performance fit for the skate.
You're getting Supreme 90mm wheels. A real smooth roll, high energy wheel and a very durable wheel. SG9 bearings are going to provide a very, very smooth roll. Allow you to get up to some higher speeds and keep a nice smooth glide the whole time you're skating. Really great skate in the performance fitness line from Rollerblade - the Tempest 90C men's and women's.