2015 Rollerblade Twister 80 Mens and Womens Inline Skate Overview
Inlineskates.com reviews the Rollerblade Twister 80 Mens and Womens Inline Skates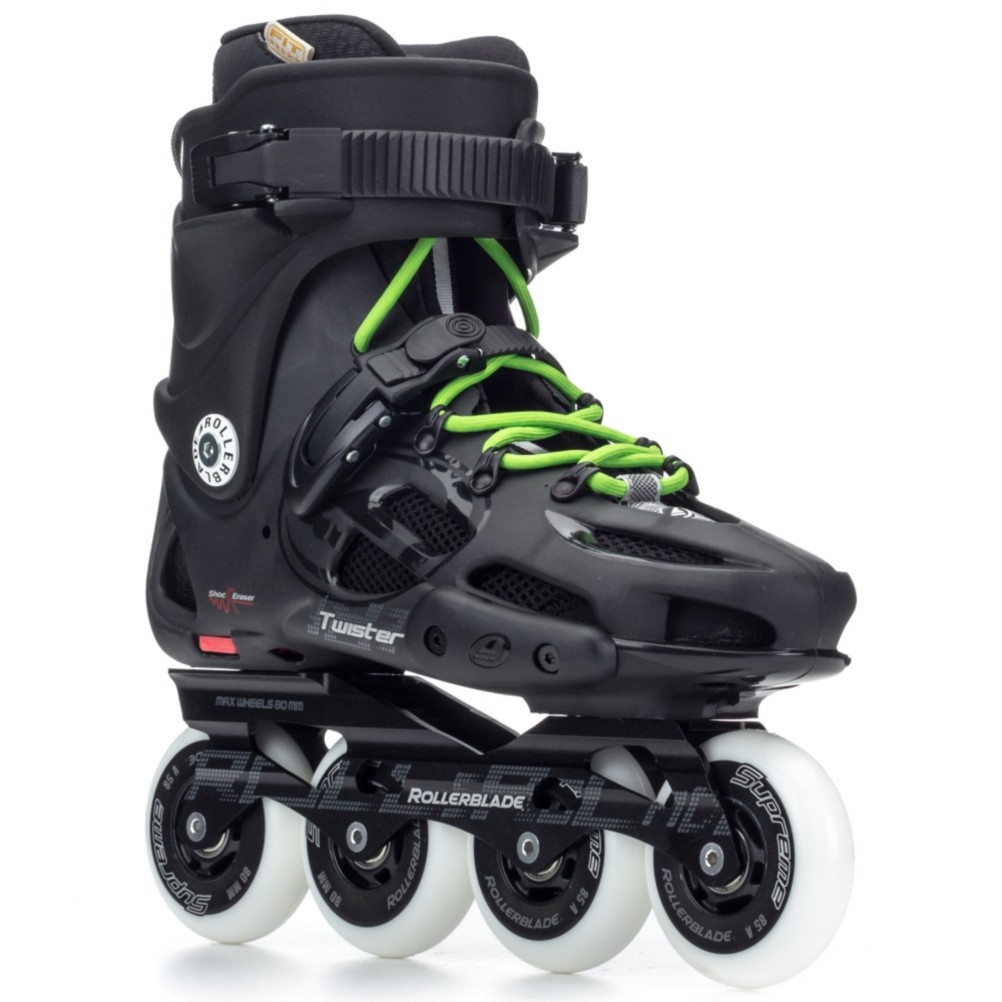 Back to Skate-O-Pedia ?
Transcript of 2015 Rollerblade Twister 80 Mens and Womens Inline Skate Overview by InlineSkates.com
Hey, I'm Rob from inlineskates.com and we have the Twister 80 men's and women's skates from Rollerblade.
This is a skate that really ignited and created that hard boot, urban category that we have in inline skating now. It has a Specialized 5 Star Fit Liner - very comfortable liner providing some nice stability and support as well inside of that hard shell. Has a locking cuff buckle up top with a 45 degree buckle across the top of the foot, really help pull that heel back into the heel pocket of the skate with a standard lacing system to tie this skate up. Has Supreme 80mm wheels and it's an 85A durometer so it's a harder durometer very smooth-rolling, very fast rolling wheel in a very durable wheel.
Has a Hot Rod ALU frame so an aluminum frame providing great energy transfer. It's going to provide a nice glide for the skate and allow the skate to go a little bit faster. With some SG7 bearings in the wheels, a very smooth rolling bearing gets you up to a little bit higher speeds especially in a skate with a low wheel base that's going to be a super maneuverable skate for you but still being able to cover some ground. Perfect skate in that urban category - the Twister 80 men's and women's from Rollerblade.