2015 Rollerblade Zetrablade Mens and Womens Inline Skate Overview
Inlineskates.com reviews the Rollerblade Zetrablade Mens and Womens Inline Skates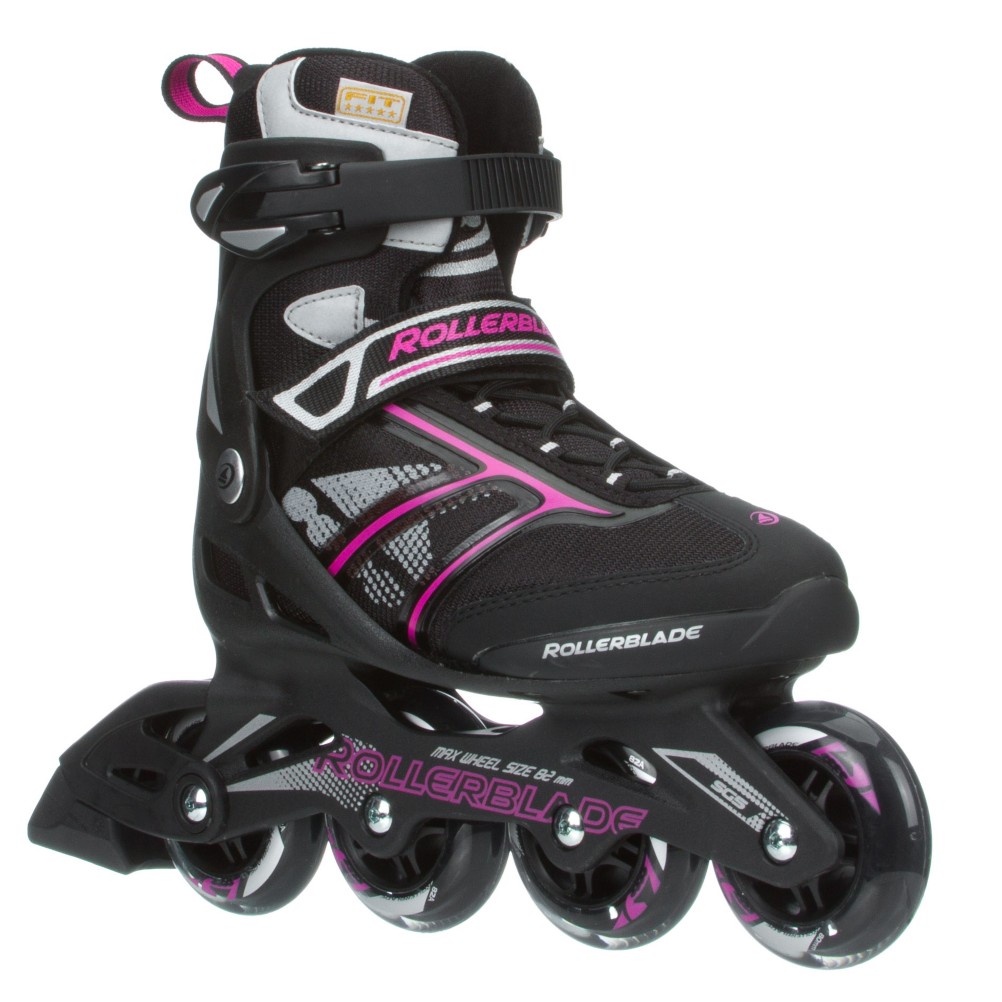 Back to Skate-O-Pedia ?
Transcript of 2015 Rollerblade Zetrablade Mens and Womens Inline Skate Overview by InlineSkates.com
Hey, I'm Rob from inlineskates.com and we're here with the Rollerblade Zetrablade and Zetrablade women's skates. This is their entry-level fitness skate.
It starts with a Training 5 Star Liner so a nice comfortable fit. Cuff buckle up top with a 45 degree strap across the ankle and a lace-up system for in-and-out of this skate. This has an 80mm bearing with an 82A durometer. It's an outdoor wheel. It's a little on the softer side for outdoor wheels but still a very durable wheel. Monocoque composite frame absorbs a lot of the vibration that you're going to get when you're skating but doesn't provide the same energy transfer that an aluminum frame does. SG5 bearings provide a nice smooth roll for this skate but won't get you up to those higher speeds that the real high grade bearings do so this is a perfect skate to learn the sport and progress to the next level.
So, there you have it. The Rollerblade Zetrablade and Zetrablade women's.