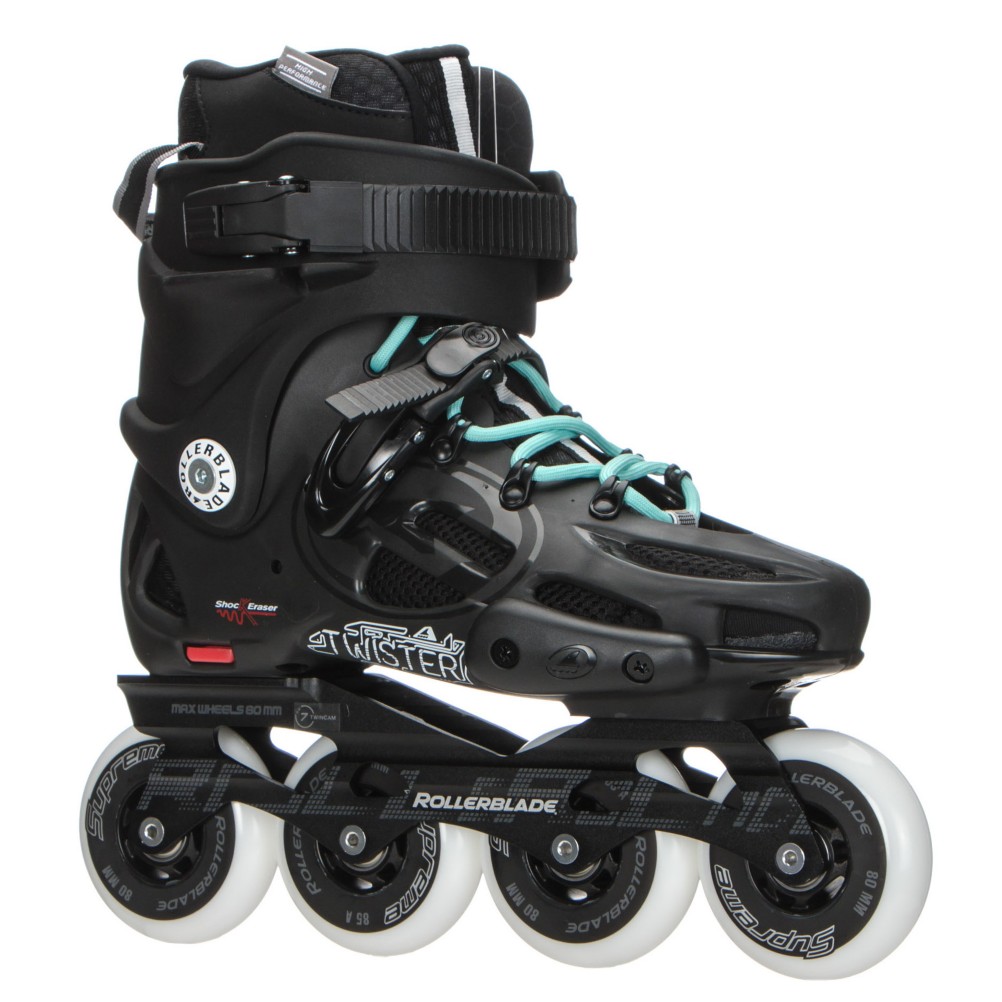 ...CONTINUED FROM ABOVE
Most inline skates will offer a soft style boot but women's urban skates offer a hard plastic outer shell with a comfortable liner inside. The hard plastic boot makes the skates more durable from wear and tear but will also protect the foot inside the skate. Women's urban skate boots offer vent holes which let air into the skate to let your foot breathe while in the skate. The outer boot looks more like an aggressive skate than a recreational skate which is the idea behind the design allowing skaters to slide on pavement much like an aggressive skater would.
Another great feature of women's urban skates are their breathable liners. Mixed with the cut outs in the hard plastic boot you can really get comfortable knowing your foot is going to remain cool even on the hottest days. The liners found with women's urban skates are also going to offer a great fit molding right to your foot's shape. The material in these liners will mold naturally with the heat of your foot and after a few times skating the liners will fit perfectly around your foot shape.
Women's urban skates are going to offer a smaller wheel size than a recreational or fitness skate. A smaller wheel size will allow skaters more maneuverability and control over their skates. The wheel size on women's urban skates will typically fall between 80-90 mm with a wheel shape that falls between fitness skates and aggressive skates. The slightly wider wheel size will offer more control while skating and will allow the wheels to go over rough terrain easier.
The wheels are smaller on a women's urban skate and the frame is shorter in length. Some inline skates will offer a little bit of space between wheels but with urban skates the wheels are as close as possible making the frames as short as possible. Having the frames shorter make the women's urban skates more maneuverable which makes them easier to skate in a crowded urban environment.
As you have read, women's urban skates are unlike any other skate on the market. Urban skating is not a new trend however as skaters have been taking to city streets for many years but now there are skates specifically made for it. So if urban skating sounds like the type of skating you're doing, we recommend trying out a pair of women's urban skates!